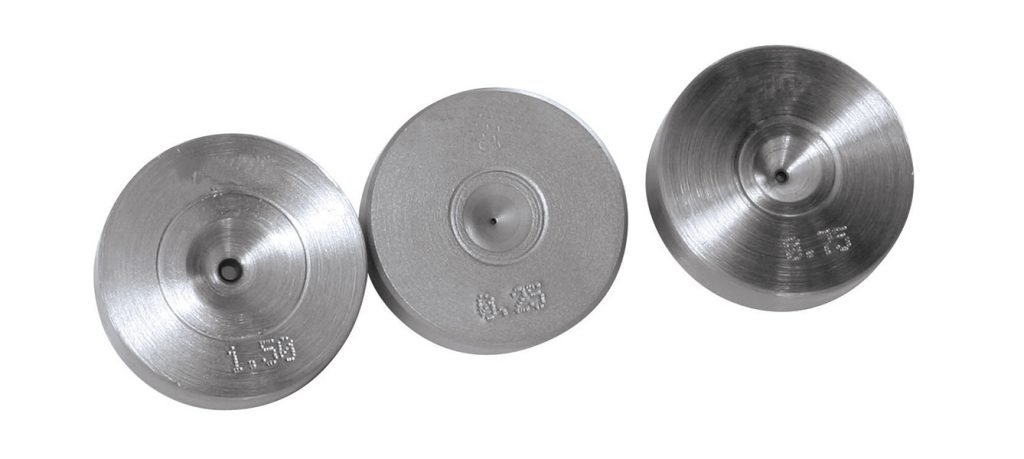 DIAMOND AND TUNGSTEN CARBIDE DRAW DIES
Tungsten carbide draw plates for round, half round, square, oval and triangular shapes fixed or interchangeable.
Also available as rotating dies mounted on bearings for drawing twisted tubes.
Diamond dies for round shapes for the perfect calibration of the wire thanks to the millesimal tolerances obtainable.