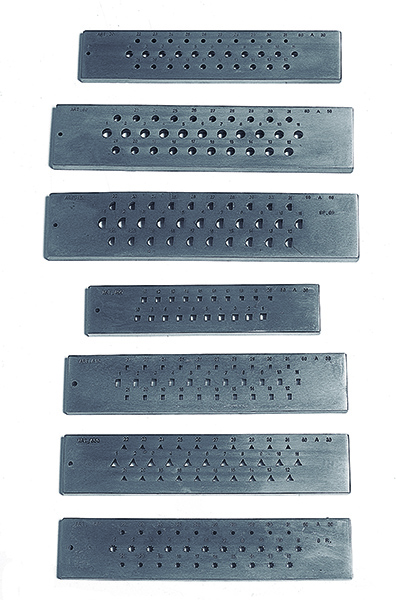 STEEL DRAW PLATES
Steel draw plates whose range has recently been expanded with the addition of new shapes. Essential to reduce the section of a wire or to give it a particular profile.
To be used with our draw benches.
It's highly recommended to lubricate the holes before use, in order to facilitate the work and extend the useful life of the die itself.