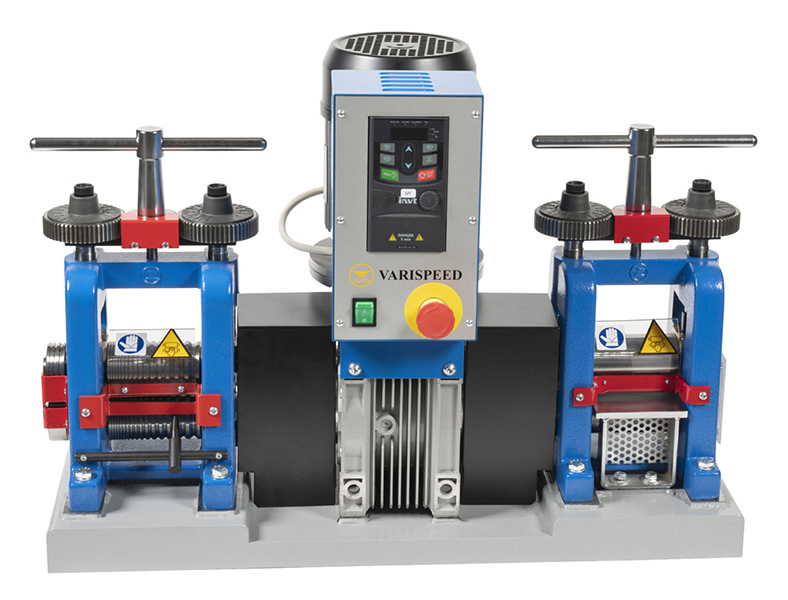 ELECTRIC BENCH TOP ROLLING MILL
The electric bench rolling mills are obtained by combining a sturdy 1,5 HP power motor reducer, free from maintenance, to a manual rolling mill, operated by a single-phase inverter that allows the variation of the rolling speed from 15 to 30 rpm with constant torque control even at low revolutions.
They have forward and reverse gear and the side rollers can easily be replaced with other shapes or with engraved rolls. Equipped with protections on the opening of the rollers, they fully comply with current CE safety regulations.