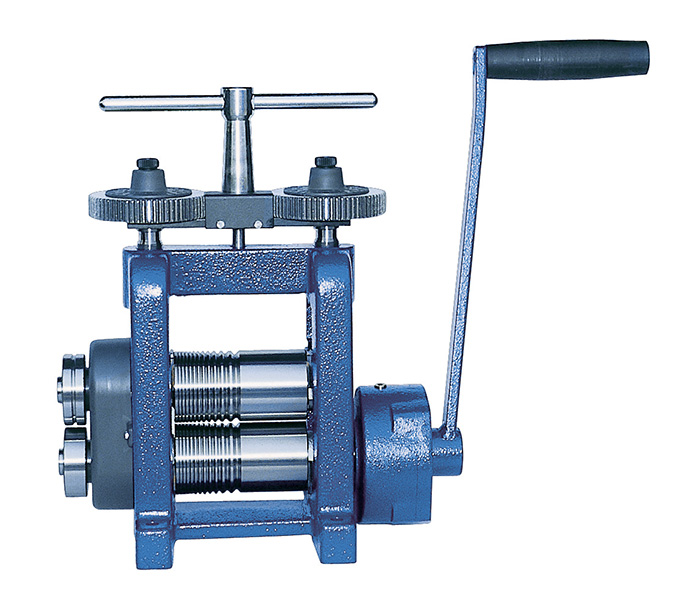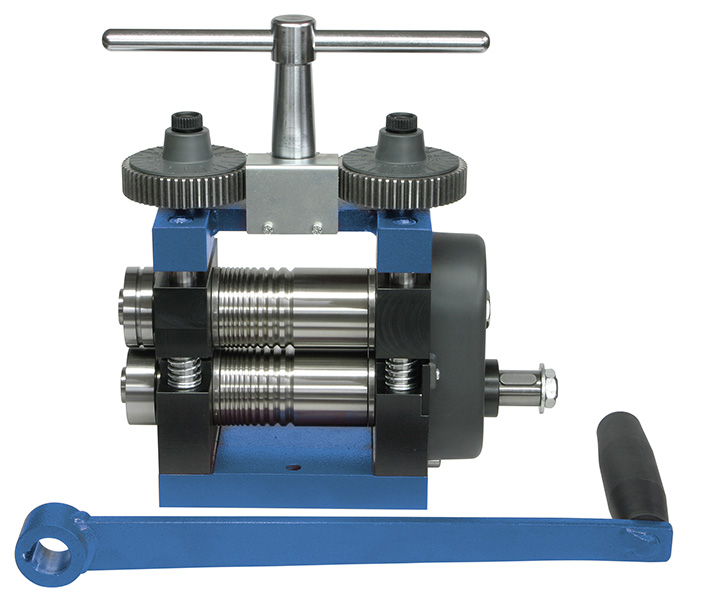 MANUAL ROLLING MILLS
The hand-operated models are manufactured with rollers of 100 or 120 mm in width, either for combined plate and wire or for plate or wire only, with or without reduction unit; they have a particularly sturdy cast iron or steel structure (ECOMILL series), all their rollers are 63/65 Rockwell C hardened.
30 years ago we were the first in Italy who started manufacturing hand-operated rolling mills with reduction unit and interchangeable side rolls for the production of half-round profiles or engraved strips. Quality of materials, precision in processing and care in assembly guarantee a long-lasting professional product.
The ECOMILL range has represented for almost 20 years a serious innovation in the panorama of manual rolling mills. 
The totally steel structure, lighter and more compact than the cast iron one of traditional manual rolling mills but equally robust and reliable, and the maintenance-free sintered bushings impregnated with lubricant are its characteristic points.
 They are built with rollers 100 or 120mm wide, for flat, wire or flat and wire combined, with or without reduction unit.